'Tis all quite random, but I was flicking through my cameraphone the other night and found some of the pictures I took of our crazy creations back in my Cooking Class this senior year. I forgot I had all these buggers sitting around! Just to taunt you all, everything was absolutely
delicious
.
Image-heavy post ahead! Dial-up users, please beware!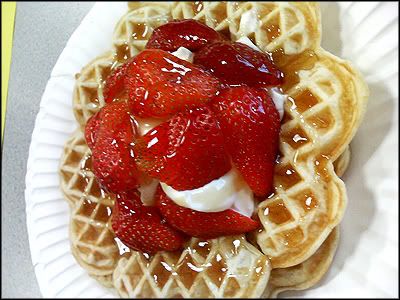 ( What's Momma Cooking In Her Kitchen Tonight? )

I love food. ♥
I'm really attached to these photos, so I kindly ask that no one takes any of these as stock photos, graphical editing, etc. Thanks everyone!
NOTE:
Erika, you don't need to worry about us starving in our dorms coming fall anymore.
I'll
take care of you. ;P